What roles do our commercial team play at Travis Perkins plc?
Our commercial function is at the forefront of everything we do, responsibly sourcing and buying the thousands of products and materials we sell within our branch networks and online, ensuring our customers - who build, repair and maintain the many places, buildings and infrastructure that touch all of our lives everyday - have the very best selection, availability and price
From own brands to known brands our direct sourcing, QA, category management, product development, product management, commercial development, and pricing teams are the market experts, range decision makers and skilled negotiators that enable us to build lasting relationships with customers and suppliers.
And, with a passion for sustainability they are committed to ensuring that the products and materials we source are of the right quality, and have been sourced from known, trusted, ethical and sustainable suppliers - helping us play our part in moving towards a sustainable future, modernising how we build and decarbonise our industry.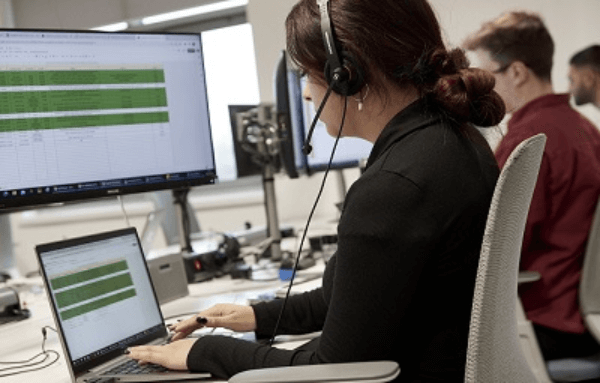 What types of roles exist with Travis Perkins commercial function?
Whilst the majority of our sourcing and QA team is based in Asia, the rest of our teams are UK based. But wherever they are, all roles need an understanding of customer, competitor and market information to support the building of our categories fact base. Roles and responsibilities might include:
Category Manager or Senior Category Manager
Also known as Buyers or Traders, they are the market experts, putting customers at the heart of all they do. The 'go-to' colleagues for category information and knowledge with world-class negotiation skills and confidence in facing difficult conversations.
Product Development Manager
Lead and own the product development life cycle for specific group(s) of categories, driving profitability and efficiency for a market leading product offer. Responsible for the delivery of detailed data analysis, consumer & trade market insights, product design, innovation & development and value engineering programmes to future proof our ranges..
Assistant Category Manager
Creating and delivering individual range and pricing strategies aligned to the category plan and overall business strategy. Utilising knowledge and experience to participate in and lead supplier negotiations alongside colleagues whilst becoming a market expert.
Pricing Analyst
Complete pricing and price reviews and support the development of a clear and consistent product and pricing approach. Drive trading margin improvement initiatives including price reviews, claimbacks, product switching, customer margin analysis and supplier consolidation.
Category Assistant
The first line support for branches and customer enquiries and respond to these in a timely manner. This could be with product or pricing enquiries and is important to help build relationships with branches and cross-functional teams. Category Assistants are also responsible for gathering and analysing data from reports to help develop a 'fact-base' for categories.
What opportunities will you have if you join Travis Perkins?
If you're looking for job satisfaction and career progression, we can offer just that and more. Within our Group, all our colleagues have access to personal development, career path mapping and learning and development programmes. For example, our 15-month Level 4 Apprenticeship in Buying/Merchandising is equivalent to a foundation degree and will teach you how to be a great Commercial Assistant in a Buying or Merchandising role.
We also offer flexible working arrangements. Our teams are based all over the UK, so hybrid working has become the norm for us, with colleagues heading into The Hub maybe once or twice a week to collaborate with teammates. Additionally, we're also open to part-time jobs or potentially job sharing. Ultimately, we want what's best for our people!
Do you want to work in an award-winning team?
At Travis Perkins, we set the bar high. If you're looking for a new challenge in buying or merchandising, or you're ready to climb the career ladder, we may have something for you. We'll give you opportunities to move within and across our businesses, and support you along the way, just like Tom, who started as an Assistant Branch Manager and progressed to a Category Assistant.
Interested? Browse our available commercial and category roles today.
List #1
Roles you may be interested in