Making a difference by living our values
Over the past few years, our business has evolved significantly. We're becoming more inclusive, diverse, and sustainable, we have new ways of working, and we've reframed our strategy and ambition to become the leading partner in the construction industry.
As we progress on our journey, we have reflected on our purpose, to help build better communities and enrich lives, and the values we live by within the Travis Perkins Group.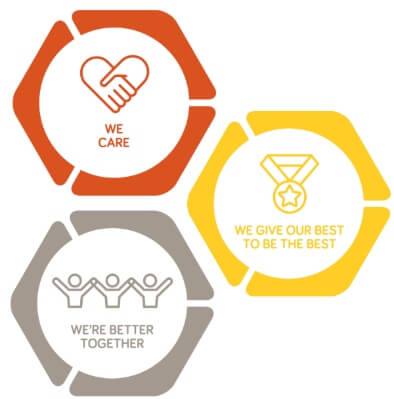 Our previous five 'Cornerstones' served us well for a number of years. However, as we have evolved as a Group, we wanted to find out more from our colleagues about what resonated with them, and what they think might be missing.
We wanted to know when the business is at its best, what values show up, and what behaviours we expect to see.
Values that resonate
We had conversations with around 800 colleagues from across the business to review our Cornerstone values.
This initiative included colleagues from all levels; apprentices, team leaders, new starters, and people who have been with us for a long time in order to get a real insight into how our colleagues feel about working here.
We reviewed the feedback and found that there were three simple and memorable values that emerged from our colleagues' insights: We care, We give our best to be the best, and We're better together.
As we develop into a more inclusive, sustainable and diverse organisation, we want our values and behaviours to truly reflect who and what we are, and what we deliver, so they are simple, clear and authentic, and can be embedded across the Group, and with our customers, stakeholders, shareholders and suppliers.
Values that are lived and define our culture
To say it in the words of our Chief HR Officer, Emma Rose; 'Values don't exist in words, they live in actions. They are the invisible glue that holds us together.
And values aren't "created", they are lived, consistently, over time, and they become our culture because they have been lived, repeatedly, over time, by lots of different people.'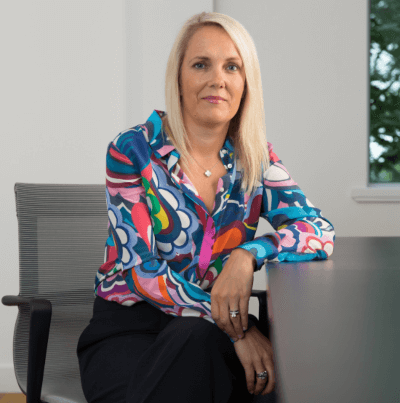 Feedback from across the business suggested that a sense of care and having each other's back is really important to our colleagues.
Additionally, there is a feeling of personal ownership to do everything we can, whilst also collaborating, learning, growing and winning together which is also crucial to our success.
We won't achieve the outcomes we want unless we work together both within our business and our industry.
Living our values
We have a proud history of upholding our values, and this is one of the most recognised and celebrated aspects of our culture. Stretching and challenging our existing standards has enabled us to evolve and develop these current values that resonate better with us all:
We care
We encourage everyone to be themselves and respect the diversity and difference that brings
We listen to, understand and provide honest feedback
Be a great team player, celebrate each other's successes
We show care through actions for colleagues, for customers and for communities
We put our own and others safety first every time
We give our best to be the best
We push ourselves with purpose and pace
We take on new challenges with a can do attitude
We go the extra mile and follow through on our commitments
We think big - set ambitious goals and deliver them
We're proud to win and find ways to keep winning
We're better together
We understand how others value us and what we do
We share knowledge and experience to help others to learn and grow
We encourage and support others to be brave and to try something different
We find opportunities to work with others to achieve results that benefit us all
Do our values resonate with you?
When considering a new role, you want to feel that your new employer's culture aligns with who you are as a person, with values that aren't just words.
You want to know that in those moments that matter, you're supported and cared for. The best part about our values is that we're already living them; they embody what our business lives and breathes, and they come to life in our everyday behaviours.
If you've been inspired by our values, and you're looking for a new opportunity in a welcoming and dynamic, yet friendly environment, browse our available jobs within the Travis Perkins Group today.
List #1
Roles you may be interested in