Jeni's Colleague Story: Embracing Diversity, Driving Digital Success, and Thriving at Travis Perkins
We caught up with Jeni, a driven and passionate professional who has found her calling at Travis Perkins.
With nine years of experience and a journey that spans multiple departments, Jeni embodies the spirit of embracing diversity, driving digital success, and thriving within the Group. Join us as we delve into Jeni's story and her growth within the company.
Meet Jeni
"My Name is Jeni (She/Her) and I am working as a Digital Merchandiser Team leader for the Travis Perkins Digital team. I have been with the company for 9 years and have worked within 3 departments during this time.
My career at Travis Perkins started in Data and now I have transitioned to Digitial. I am also the Deputy Chair of the DE&I board for the Proud Network."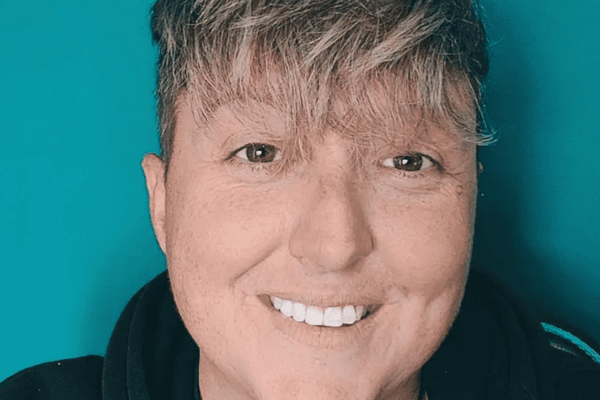 Read More
Before joining us, what did you do?
"After leaving school I moved abroad to Cyprus at 18 for 7 years where I did several jobs including hot air ballooning, DJ'ing and bar work.
When I heard about a role within Travis Perkins for a Data Steward, I knew I had to apply as I had heard only positive things from colleagues that worked within the Group. I was lucky enough to be offered a position in the Data team at Travis Perkins.
Since then my career and knowledge have grown to no end."
What does your role involve and what do you most enjoy?
"My role includes looking after our customers from the moment they land on the Travis Perkins website all the way through to checkout, ensuring they have the smoothest online journey.
I use content management systems, such as Google Analytics and 3rd party customer journey analytics, to understand better where we need to improve.
My team and the colleagues that I work with on a day-to-day basis in the commercial teams, customer services, the branch and those that are a part of the DE&I Networks are amazing and make my days here at Travis Perkins better."
Does this sound like something you would enjoy? Explore our Marketing and Digital roles and bring our own brand and known brand product ranges to life.
Has your career progressed/developed within the Group?
"Absolutely! I worked my way up through Data starting as a Steward progressing to Senior Steward finishing as a Data Analyst over 4 years. I was fortunate enough to have access to opportunities such as on-the-job training with advanced Excel courses, learning complex formulas and as well as learning SQL through an external agency.
Within the Data team, I was responsible for the Product Information Management system (PIM). This ensures our data and images are clear and correct, and all relevant technical sheet information a customer may need or want when choosing a product. This work ranged across the entire Group from Travis Perkins, Wickes, CCF & Benchmarx.
3 years ago, I applied for a Job on the Digital team and was successful and the rest is history or the future in the making."
We understand the development of our people is key to securing the future of the Group's businesses. Whether you are interested in upskilling your capabilities, exploring new opportunities or want to connect with colleagues across the Group, we give you the freedom and space to reach your full potential.
Diversity & Inclusion within the Travis Perkins Group
"As a member of the LGTBQIA+ community, I feel it is really important that I feel safe in my place of work. Knowing that Travis Perkins is making leaps and bounds with their DE&I policies and proactively creating change for the betterment of their employees makes me feel just that."
You be you, it makes us, us. We have five diversity and inclusion networks driving real, positive change and an inclusive, welcoming culture for all.
Proud is one of those networks and through this we are striving to empower LGBTQ+ communities, both within and outside of our workforce.
How do you feel about Travis Perkins' values and culture?
"Knowing that we can be and are encouraged to be our authentic selves in the workplace makes everyone feel comfortable and this is a value I hold close to me. Being able to be our true selves means I can come to work and give 110%."
Developed by our colleagues for our colleagues, our values are simple, clear, and authentic, reflecting who and what we are, and what we deliver.
Why and what has kept you working with the Group?
"The people for sure! Travis Perkins is a big family. There are so many opportunities to develop and learn within my current role and the Group that every day is a school day.
Even after 9 years with the Group, I am still learning more and more about how different areas of the business operate and I am actively encouraged to go out and gain this knowledge."
At Travis Perkins, you'll have the freedom to be your authentic self, access to ample opportunities to progress and develop your career, and the chance to work with supportive and talented colleagues.
What are you waiting for? Explore our Head Office and Support Functions roles today.
List #1
Roles you may be interested in
We are sorry but your search has returned no results.
Please try some of the links below to find what you are looking for:


View all jobs