Our values mean we take pride in helping others and making positive changes happen.
We have a strong tradition of fundraising for our chosen charities....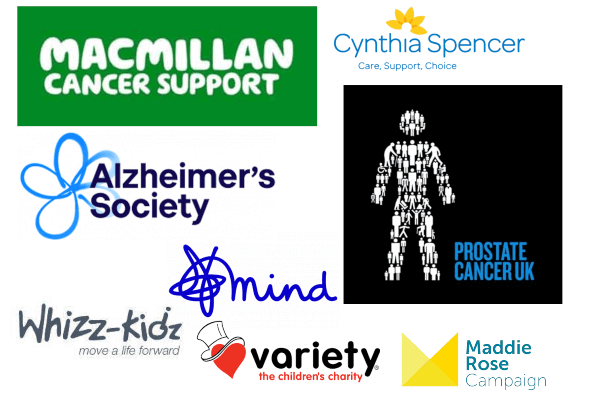 Click on the images below to find out more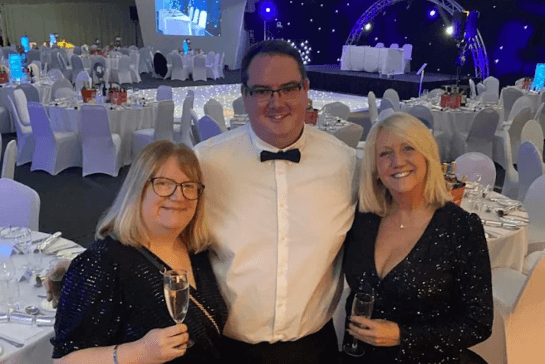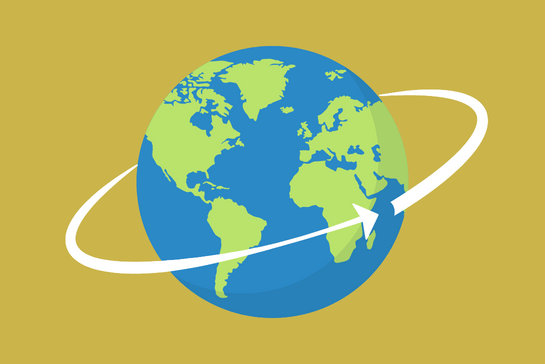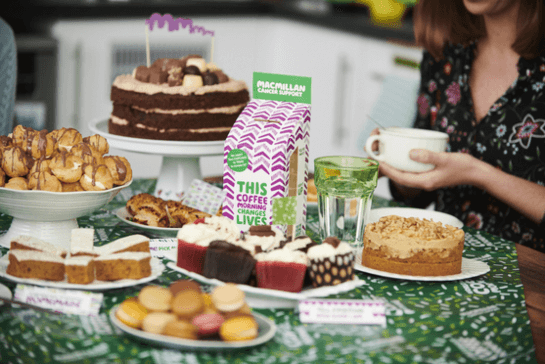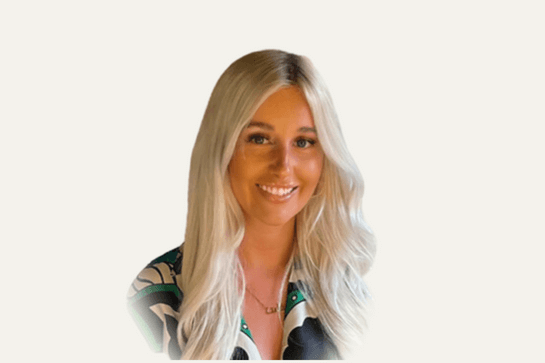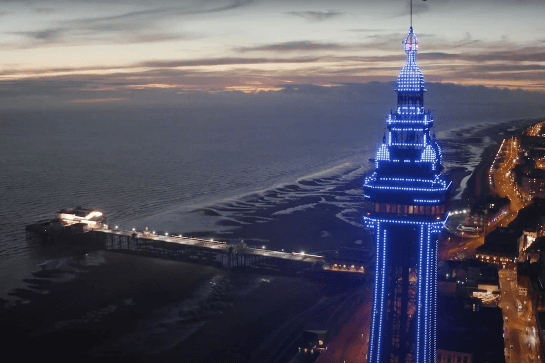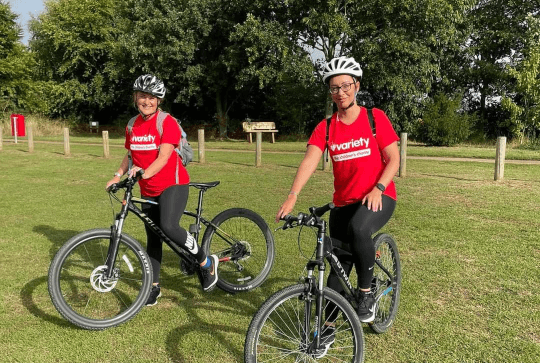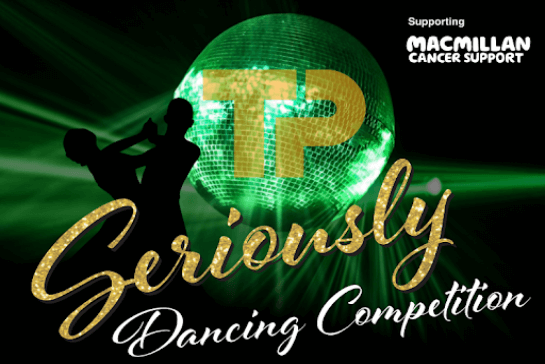 Thousands raised at Charity Ball
Colleagues, guests, and suppliers of Travis Perkins and Benchmarx came together to raise over £44,000 for Macmillan Cancer Support at their Seriously Dancing Charity Ball.
World, British Open, and British National U21 Ballroom Champions Andrei Toader and Mia Linnik-Holden sparkled as they waltzed, quick-stepped and paso-dobled round the dance floor before some very brave and skilled colleagues showcased their talents in a bid to win the coveted glitter ball trophy.
Sponsored by Knauf and Saint-Gobain, the event was a FAB-U-LOUS success.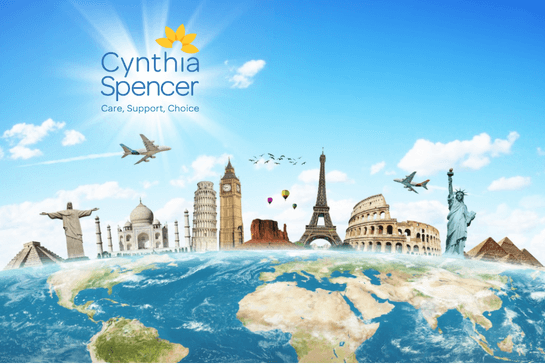 Around the world challenge
Our support function colleagues embarked on a challenge to travel the circumference of the world - from Northampton through 50 countries and 6 continents - to raise funds for Cynthia Spencer Hospice Charity.
Accumulating milage through walking, running, cycling, and swimming our teams smashed their goal to hit 108,000 miles in just under 4 weeks, raising over £800 in the process.
Worlds biggest coffee morning
It was fantastic to see our colleagues making a difference by living our values and getting behind the Macmillan Cancer Support's World's Biggest Coffee Morning, raising money for a great cause in so many ways, from bake sales, darts and a football tournament with customers and suppliers, to the London Marathon and a sponsored 30-mile hike from Lancaster Castle to Blackpool Tower.
Some colleagues even 'braved the shave' to help raise those vital funds for charity partner Macmillan Cancer Support.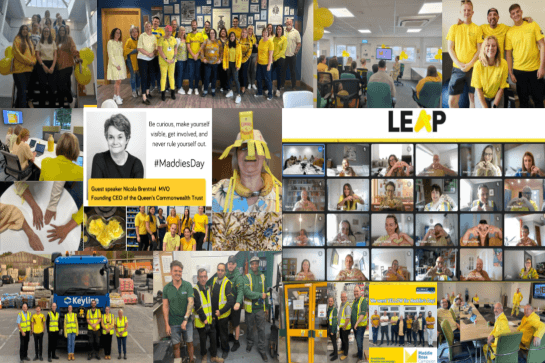 Maddie's day
It was great to see so many colleagues wear yellow and light up social media with their posts to celebrate Maddie's Day. More than 150 colleagues also joined our event with Nicola Brentnall MVO to hear her story and the founding of The Queen's Commonwealth Trust, which supports young people across 54 countries.
Nicola talked about the responsibility we all have to take some risks when it comes to going on that talent hunt to find the 'hidden treasures'. She also encouraged young people to be curious, make themselves visible, get involved, and never rule themselves out from getting involved: "Always look beyond people's labels, include, don't exclude and never rule yourself out," she said.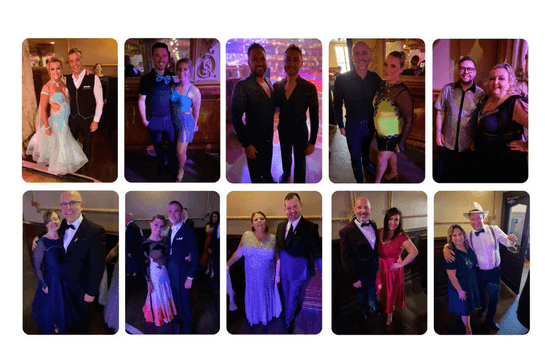 Keyline Come Dancing
Around 180 colleagues, customers and suppliers took to the Blackpool Tower Ballroom for the Keyline Come Dancing event, which raised £25,000 for charity partner, Prostate Cancer UK.
After taking dance lessons for eight weeks in preparation, 10 couples from Keyline and it's suppliers took part. Each couple danced either the Jive or Waltz at the world-famous ballroom in a competitive challenge, with the audience and judges awarding votes for each performance. The judging was led by dancer and choreographer, Louie Spence, and the evening featured dancing from Strictly Come Dancing Professionals Ian Waite and Faye Huddleston.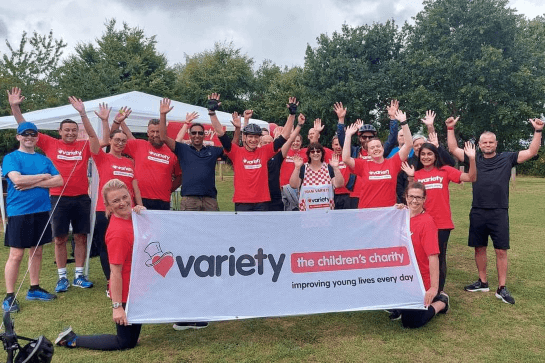 Variety Sunshine Coach mission
Our intrepid Group Property team set themselves a challenge to complete 1000 miles in just 12 hours by walking, running or biking around Pitsford reservoir in Northamptonshire to raise funds for Variety, the children's charity.
Not only did the team complete the challenge, but they smashed their target and ended up on 1129.5 miles, raising over £6000 in the process.
... and work in close partnership with social enterprises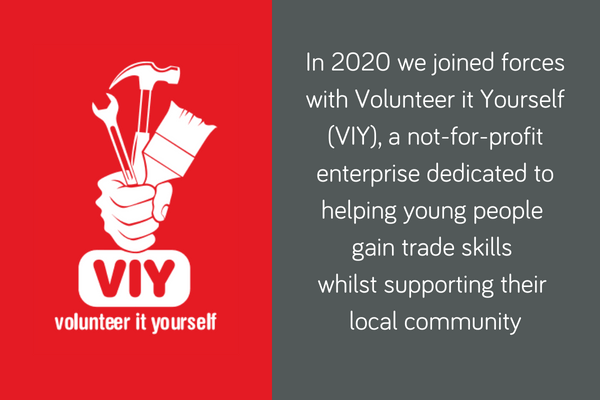 Launched in 2011, VIY challenges young people aged 14-24 to learn trade and employability skills by helping to fix local youth and community facilities in need of essential repairs and improvements. Mentored by local trade professionals, participants can gain vocational accreditations as well as access to further training, work placement, and apprenticeship opportunities.
Since the start of our involvement, we've donated products and materials to over 140 VIY projects across the UK and are incredibly proud of the work and donations given by our colleagues to these valuable and worthwhile schemes.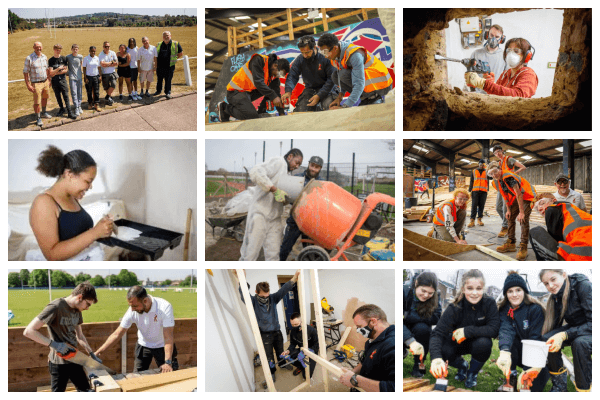 How to write your first CV
Summary
So, you've decided to take your first step into the world of employment. This is the beginning of your career journey and a very exciting time!  Whether you're a school leaver or a young adult di
Read more




Interview Questions for Apprenticeships
Summary
How do I prepare for an Apprenticeship interview?  Whilst you can't anticipate every single question you'll be asked, there are ways to stay prepared no matter what questions are thrown your way.
Read more