5 reasons to start an Apprenticeship in 2023
Apprenticeships provide a unique and practical approach to learning and developing your career. They range in levels from 1 to 7, with levels 4-5 being equivalent to a foundation degree and 6-7 to a bachelor's or master's degree.
Within the Travis Perkins Group, we are committed to providing rewarding career opportunities for our colleagues so they can reach their full potential. Whatever your passion, we have the training tools and expertise to develop your required skill set. Here are some reasons to consider an Apprenticeship with us in 2023: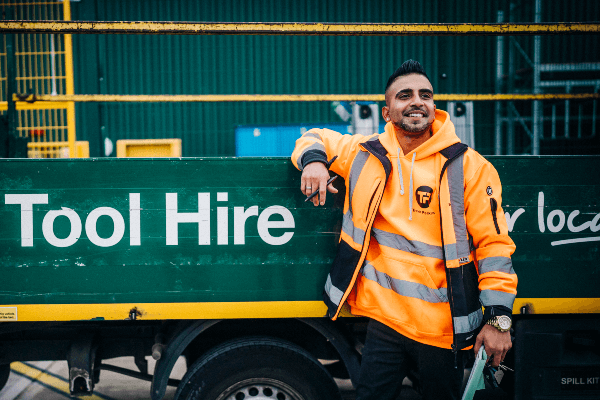 1. Learn new skills
Apprenticeships suit all learning types. From those who are more 'hands-on', to those who enjoy education, there is always something to suit everyone. With us, apprentices are taught both theoretical and practical skills which are vital in the modern world of work. We build confidence in our hard-working apprentices by trusting them with positions of responsibility.
At Travis Perkins, many of our colleagues start an Apprenticeship at various points in their careers, because they know it's always valuable to keep learning new skills. Alana, for example, is a Change Analyst in our HR department working closely with business leaders and HR business partners whilst simultaneously undertaking her HR Consultancy Apprenticeship. When the Apprenticeship is completed, she'll receive the Level 5 certificate for the Apprenticeship, and a Level 5 CIPD certificate in HR Management.
2. Earn whilst you learn
One of the greatest benefits of an Apprenticeship is the opportunity to earn whilst learning. Just like university, but without the debt, Apprenticeships offer similar levels of education, as well as significant practical work experience, with the added benefit of a salary. Moreover, they can be more satisfying. A study in 2020 actually found that Apprentices are three times happier than university students.
In addition, at Travis Perkins, Apprentices benefit from a generous annual leave allowance, access to our Sharesave Scheme, discounts across the Group, plus online discounts at leading retailers.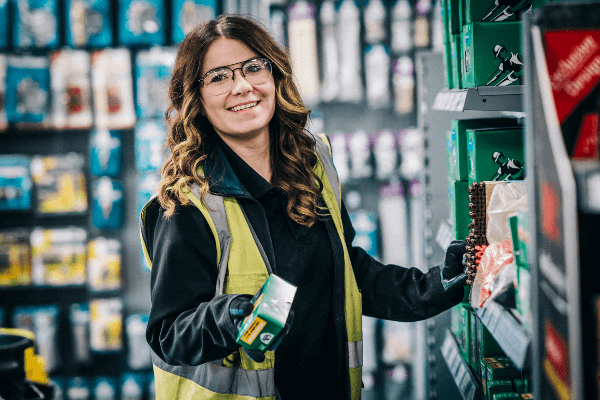 3. Work your way up the career ladder
An Apprenticeship gives you the opportunity to gain invaluable new skills and knowledge in a career you're possibly considering a future in. By working hard and demonstrating commitment during your training period, you may even be considered for a permanent role once it ends. This will then help you progress quickly and work your way up the career ladder.
Marcus is a Framework Account Manager at CCF. He is a real example of how an Apprenticeship with us can lead to quick progression. His journey with us started eight years ago as a Management Apprentice. Since then, Marcus has been learning and developing to work his way up to his current position and he's excited to see where his career will go next.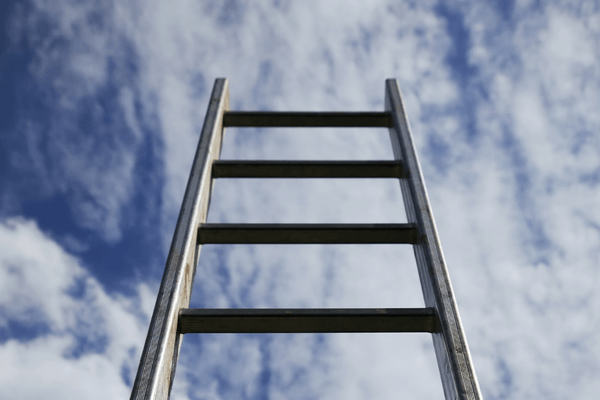 Read More
4. Absolutely anyone can be an apprentice
Commonly, Apprenticeships are aimed at 16-24-year-olds, but we know it's never too late to learn something new. We truly believe that absolutely anyone can be an Apprentice (providing it's legal for you to work). There is no restriction on age, education, or background. The only requirement is that you come with a motivated approach to building a new skill set and working as a team.
As an experienced professional, higher-level courses alongside a day job are a useful way to keep abreast of innovations. At Travis Perkins, we have a suite of Apprenticeship programmes from Level 2 to Level 7 that can support you to continue to develop your career with us, all the way up to the Boardroom.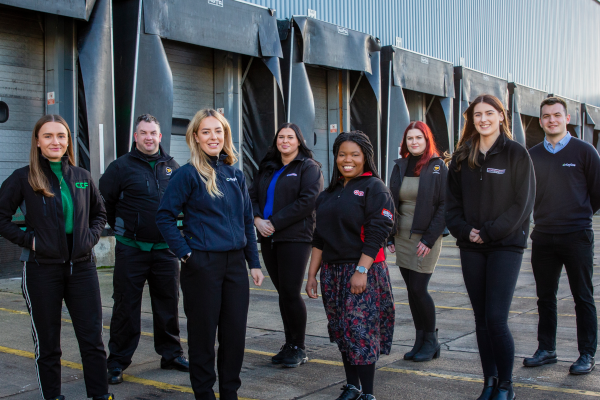 Read More
5. A useful step into a career change
A change in career can be daunting. However, by starting with an Apprenticeship and using existing skills and experience, it's a good way to accelerate your new career forward.
Charlotte, for example, joined us from the care sector with no previous building industry experience. She's on an Apprenticeship with our Tool Hire team, and it's equipped her with the necessary skills to excel. Within one year, she's really found her feet, developing her product and workshop-based knowledge, as well as customer service skills, and even won 2021 Apprentice of the Year.
We know there is no 'one size fits all' approach to personal development, so we give our people the opportunity to learn and progress at their own pace.
Secure an Apprenticeship with us
2023 is a great time to kick-start your career ambitions with an Apprenticeship within the Travis Perkins Group. Our programmes are designed to support individuals with no prior knowledge of our industry or our business and give them the skills they need to become valued colleagues.
We're looking for individuals who have a thirst for learning and are keen to build a career with one of Britain's Top Employers. Find out more about our Apprenticeship stories or browse our available Apprenticeships today.
List #1
Roles you may be interested in