Creating a Culture of Belonging: Celebrating Passover at Travis Perkins Group
We recognise and celebrate different cultures and diversity, and educate each other through our Awareness of Cultures and Ethnicities (ACE) network at the Travis Perkins Group. This week we are celebrating Passover which runs from the evening of the 5th of April to the evening of the 13th of April 2023.
Raising awareness and sparking supportive conversations brings about positive change for all and that's why we wanted to share what Passover is, why it is celebrated, and how you can get involved.
What is Passover?
Passover, also known as Pesach, is a week-long festival celebrated by the Jewish community. Jewish people observe the lunar calendar so Passover falls on different dates each year but is always in the Hebrew month of Nisan.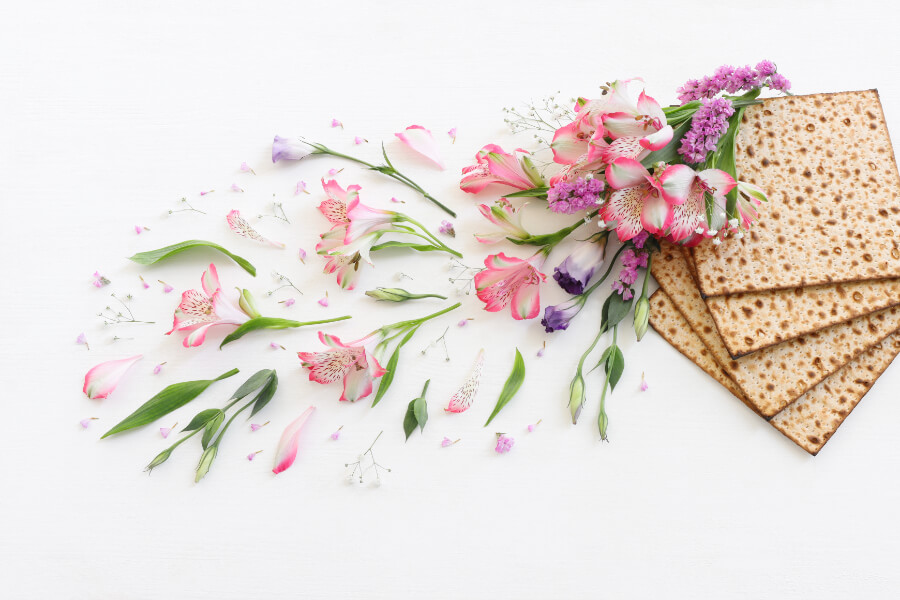 Why is it celebrated?
In Judaism, this holiday commemorates the liberation of Israelites from slavery in ancient Egypt. According to the Passover story, the Pharoh of Egypt refused to release the Jewish people leading God to unleash 10 plagues on the Egyptians, including turning the River Nile red with blood and the death of all firstborn Egyptians.
The Jewish people were instructed to mark their doors with the blood of a sacrificial lamb so the plague would know to "pass over" their homes. They were then able to leave under the leadership of Moses who parted the Red Sea and travel to the Promised Land. Meanwhile, any Egyptians who tried to escape drowned.
What happens during Passover?
On the first two days of Passover, a special meal called 'Seder' meaning order in Hebrew is hosted. It is named 'Seder' as there is a special order that is followed during this meal.
Seder is a family event where the story of Passover is read from the Haggadah, people are encouraged to ask questions and share their experiences to reflect on the festival and its meaning. Of course, food is a big part of the event!
All of the food that is part of the Seder meal holds significance. For example, the Matzah bread which is unleavened represents the haste with which Jewish people had to leave Egypt. Maror, or bitter herbs, represent the bitterness of slavery and Beitzah, roasted eggs, represents the circle of life and renewal.
How can I get involved in celebrating Passover?
Passover is the most widely celebrated festival for Jewish people and non-Jewish people can show their respect for the culture and religion by participating in this special holiday.
Read up - learn about Passover, what it means to Judaism, and why it is important to Jewish people.
Attend a Seder - many Jewish families welcome non-Jewish guests to attend Seder. This is a great opportunity to experience the food, hear the Passover story, and spend time with friends and family.
Support your Jewish friends and colleagues - wish them a happy holiday, ask them questions about the festival, or avoid eating leavened bread around them during this time.
How Travis Perkins supports our colleagues during Passover
You be you, it makes us, us! We want everyone at Travis Perkins to feel comfortable celebrating cultural and observance events - whatever their faith may be!
No matter your religion, race, or gender, there is a space for you at the Travis Perkins Group where you can be yourself. We treat people with respect. Join our diverse team today.
List #1
Roles you may be interested in