The Art of Balance: Laura's journey to a distinction with a young family
Laura has been with the Travis Perkins Group for nearly 10 years now and has been in her current role as a Senior BPI Analyst for 11 months. We had a chat with Laura to find out why she decided to do a Level 3 Management Apprenticeship after being with the business for so long.
Tell us about your previous roles
"I started in Accounts Payable as a Clerk and within a year was promoted to a Team Leader. I took a small break to have my son & when I returned, I got offered the opportunity to become a supervisor & then manager in that department. In February 2022, I decided to switch career paths & moved to the Travis Perkins Group's Business Process Improvement Team."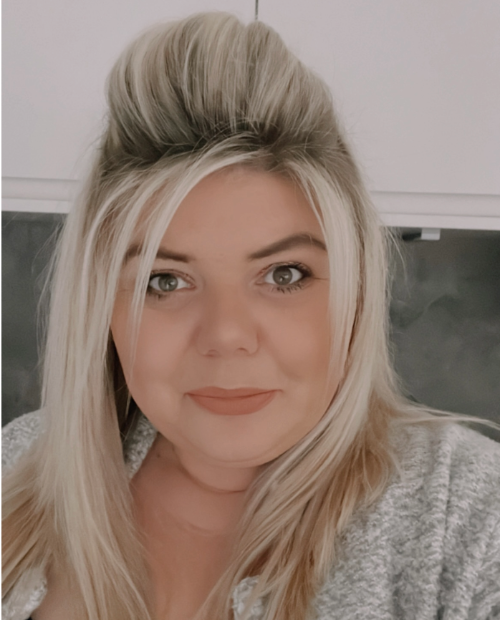 Read More
What first attracted you to work at Travis Perkins?

"After working as a wedding planner, I was looking for stability and consistency and Travis Perkins offered that. Another reason was the benefits that the Group could offer.
Our rewards and benefits are designed to support, engage and motivate colleagues, and meet their financial, emotional and physical well-being needs. We offer flexible working, invest in our people, and have diversity and inclusion initiatives in place. We want everyone to be at their best and accommodate our employees accordingly."
How have you been supported throughout your employment?
"I've always been supported and encouraged to actively progress and push my career to the next level. When Apprenticeships became available, my team suggested I considered one of the programmes to equip me with the formal qualifications I need to match my years of experience. This was one of the best decisions I've made and has developed me further as a people manager."
What has been your proudest moment since starting at Travis Perkins?
"Earning a distinction for my Apprenticeship has definitely been one of my proudest achievements and doing so while raising and supporting my family has been incredibly fulfilling.
The Apprenticeship programme has given me the confidence to continue my education and I am even considering other Apprenticeship opportunities."
What's your favourite thing about being on an Apprenticeship with LEAP?
"The workshops were amazing as they equipped me with knowledge and skills I can use to improve my day-to-day responsibilities.
Another great thing about the Apprenticeship was the opportunity to meet various people that I would have never met otherwise. I've built some great internal relationships with people in different departments."
Do you have any advice for someone thinking of working at Travis Perkins?
"Make use of all the different opportunities your company offers you, whether that looks like further learning or the benefits they offer."
We are committed to supporting our colleagues at the Travis Perkins Group to develop their careers, giving you the necessary skills, knowledge, and training. If you are passionate about making a difference and want to progress whilst being supported then learn more about the opportunities we have on offer.
List #1
Roles you may be interested in
We are sorry but your search has returned no results.
Please try some of the links below to find what you are looking for:


View all jobs