What skills do you need to work in sales?
There are some common misconceptions about sales jobs that can put candidates off applying. Often people think of demanding targets, cold calling and inflexible hours. However, at Travis Perkins that couldn't be further from the truth. For us, relationships are the key to driving profitability and achieving sustained growth.
As it's the start of a new year, you might find yourself wanting a new challenge. If you're considering applying for a role in sales, whether as a first job or a career change, ensure you have a robust set of skills to maximise your chances. We've put together a few essential skills that we'd recommend you add to your CV: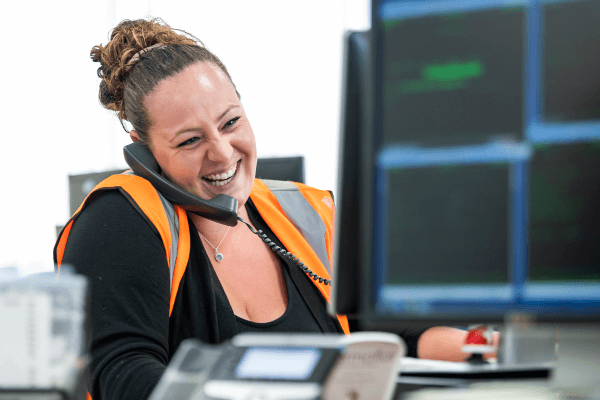 1. Communication

The root of sales success is being able to provide information about a product or service in a way that makes prospective customers want to do business with you. Even if you have the best offer available in the market, without being able to effectively communicate it you're unlikely to win them over.

Communicating well doesn't mean just talking at the prospect. It entails real listening and understanding their challenges, their needs, and what they care about, and then providing a valuable response to how you could improve their situation.

2. Confidence

It's important to remember that not all prospective customers will be interested in buying what you are selling but to be an effective salesperson you need to have confidence in your ability and not take rejection personally.

If you are confident in yourself, and you have unwavering faith in what you're pitching, you will be more likely to succeed, and rejections will only serve to develop your sales skills and experience.

2.Relationship building

Another key skill to include in your repertoire is being able to form solid, long-term relationships with customers. Throughout your relationship with a customer, you need to be able to have open and honest conversations with them.

Understanding your customer's value, demonstrating that you truly care, and treating them with respect is key to ensuring a good relationship. For example, at Travis Perkins, our Corporate and Contract sales teams are responsible for both elevating and deepening our well-established customer relationships. They work with our larger and more complex customers to deliver new build and repair, maintenance, and improvement solutions across residential, commercial and infrastructure.

3. A positive attitude

It may sound obvious, but never take for granted how important it is to have a positive attitude working in a sales environment.

Our regional sales teams, for example, are responsible for identifying and engaging with professional trades, general builders, local and regional developers and contractors offering solutions and value add for their needs, doing so with a positive attitude and smile on their faces.

4. Product or service knowledge

Talking the talk is all well and good, but you need to have extensive knowledge about the product or service that you are selling, otherwise, a prospective customer will be unlikely to proceed. Don't worry if you've not done this before, we'll give you the tools and support you need to learn on the job.

Eventually, you'll know enough about what you're selling to suggest a solution to various possible questions or challenges, and you'll be able to tailor your answers depending on the needs or desires of the prospect.

The different types of sales jobs you might find at Travis Perkins

Regional sales roles

Our regional sales teams are in charge of locating and interacting with contractors, general contractors, local and regional developers, and professional tradespeople. In addition to setting trade accounts, they promote value-added services and regional promotions within the network and provide solutions for project requirements that may involve products, materials, or both.

Corporate & contract sales roles

Our corporate and contract sales professionals are responsible for both strengthening and expanding current customer relationships. They provide new construction and repair, maintenance, and enhancement solutions across residential, commercial, and infrastructure while collaborating with our larger and more complex customers who serve local, regional, and national markets.

Sales and customer service roles in branches, stores and showrooms

In order to provide the highest level of service, our branch, store and showroom-based sales and customer service team members get to know a lot of our customers on a first-name basis. They do this by offering advice, direction, and information about our goods, materials, and services; responding to inquiries and creating quotes; assisting each customer with their purchase or hire; and transforming our sales from good to outstanding.

Find a job in sales that you love at Travis Perkins

We have many roles in contract sales, regional sales and in branches, stores and showrooms and we're on the lookout for ambitious salespeople who are looking for a challenge.

If this sounds like your next step, apply for a regional, corporate or contract sales or a sales and customer service job today. Alternatively, sign up for job alerts so you can take advantage of every opportunity!
List #1
Roles you may be interested in